Learn more about Phil Dixon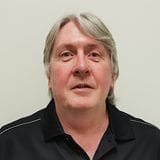 Born in Mosgiel New Zealand, I moved to Melbourne in the late 80s then 10 years ago moved to Sunshine Coast for a sea change. I have been doing customer service and collections for over 20 years and love speaking to clients and helping with there needs. I have worked for companies such as AGL and Vodafone. My wife and I love to travel so we try and do this as much as we can. I follow the Super Rugby whenever I can, go the Highlanders!!
Some of Our FAQs
Below we've pulled together answers to some of the most popular questions about Ume Loans.
If there's a question we've left unanswered or you can't find what you're looking for, get in touch with us.