Need a second chance for a Motorcycle?
You have come to the Right Place!
At Ume Loans we understand that bad things can happen to good people. We believe that if you can demonstrate that you can afford a motorcycle loan, then you should be given the second chance you need, despite what may have happened in the past.

You need a second chance

You have defaults (paid or unpaid)

You have been declined by other banks or brokers

You have been in a part 9 debt agreement

You have some missed payments or bills

You have court judgements

You have previously been bankrupt

Self employed and don't have tax returns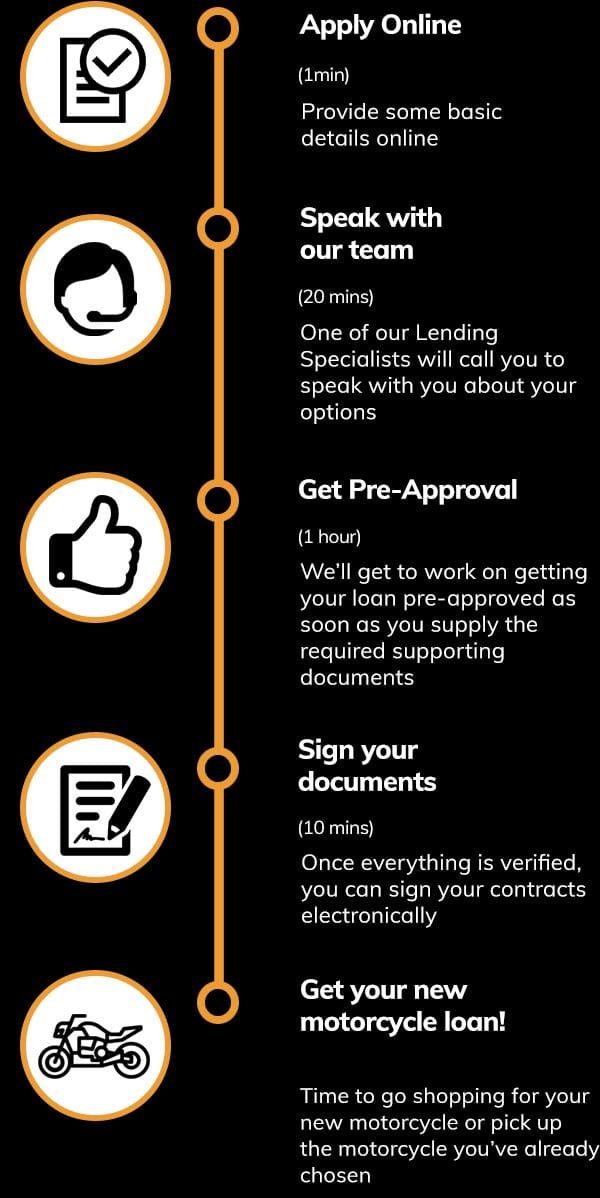 Reviews from our satisfied customers
Need finance?
will get it for you
Great friendly lenders happy to help where they can. Great for people who have troubles getting a loan thought main stream banks

By Tasha Janssen

Customer Feedback
As a finance broker I'm always looking for solutions for my clients. Ume Loans work with me to get my client loans approved. Courtney and the team are amazing to work with and I now have very happy clients! Keep up the great work!

By Darren Fidoe

Quick and easy highly recommend
Great Friendly service. Completely recommend for anyone wanting a loan from a business that actually cares.

By Mark Gradidge