Casually employed

Previously bankrupt

Previous bad credit
"We are actually good, honest, hardworking people but were in a bind due to a faulty car we bought and some previous bad decisions we made.
When we went bankrupt nearly 4 years ago we never thought that we would be able to get any credit in the future.
We had been knocked back for little loans including internet providers, but when we needed a new car we found Ume Loans. They gave us the second chance that we needed when no one else would even look at us.
Since being with them we have acquired 2 cars and a Harley Davidson, Ume Loans have even helped us to refinance twice and because we are always on time with our repayments we have had our interest rate decreased.
I highly recommend letting Ume Loans see what they can do for anyone that is in need of a second chance and doesn't have a very good credit history because they are there to help you."
If you are like Zack and Nikita and have had some bad luck and made some wrong decisions and are ready for your second chance, then contact us now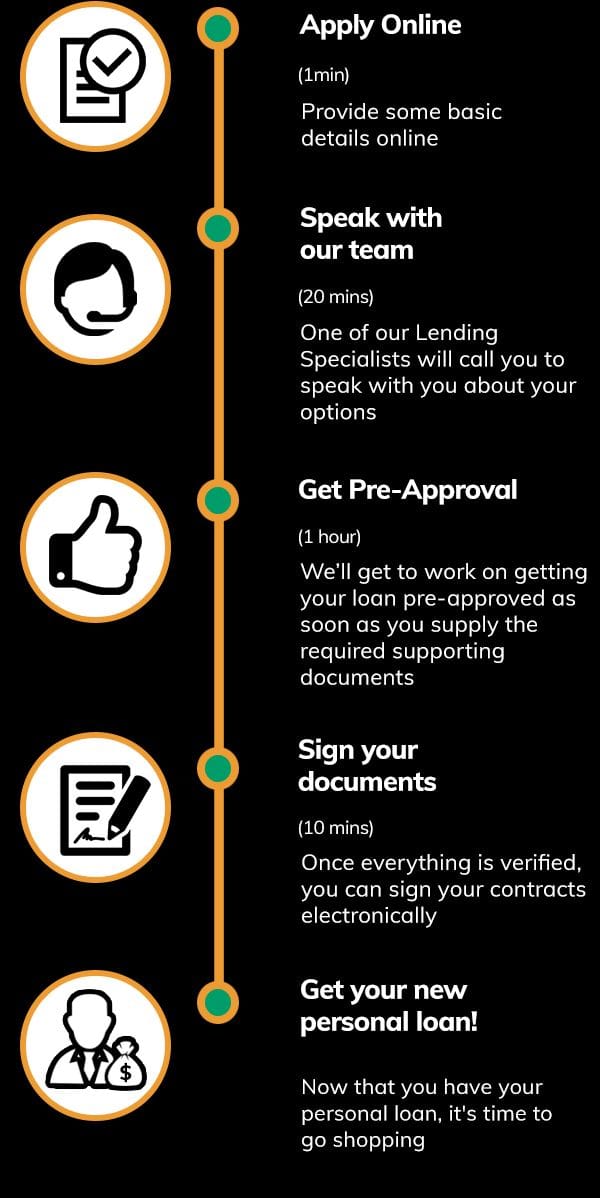 Some of Our FAQs
Below we've pulled together answers to some of the most popular questions about Ume Loans.
If there's a question we've left unanswered or you can't find what you're looking for, get in touch with us.