Learn more about Charlie Watson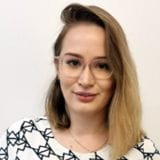 I have a decade of experience within the customer service industry and have spent the last few years specialising in risk assessment for insurance. Over time, this experience has developed a love for helping all kinds of people accomplish their goals. In my spare time I love exploring new restaurants and binge-watching The Lord of the Rings.
Some of Our FAQs
Below we've pulled together answers to some of the most popular questions about Ume Loans.
If there's a question we've left unanswered or you can't find what you're looking for, get in touch with us.