Posted on 11 January 2019
To our Customers, Staff, Finance Brokers, Lenders and Shareholders
Hi Everyone,
We wanted to follow up on our 2015 update and let you all know how we are progressing in 2016. In our last update we told you we were committed to deliver a fabulous 2016 and we are delivering on that promise!
We set ourselves a plan this year that would challenge the team and we continue to meet or exceed that challenge. Our first 3 months of 2016 have produced some amazing results with March 2016 being our best month ever
We out performed on our budgeted forecasts for March with:
Most number of loans written ever in 1 month
Most amount of dollar's lent
Most number of customers helped into their new cars
Minimal bad debts that some of the bigger players in our industry would be envious of
We want you to know that we are committed to executing all aspects of our plan and delivering the performance that supports our strategic growth plans.
A huge thanks to all our current supporters and we wanted you to hear it first that we have been approved for a large wholesale funding facility that will further support our growth. More news on that once we finalise the paperwork. This is a significant milestone in our business.
We have moved into our new office and we also hired the new staff we spoke about to support our growth plans. Alyssa and Deb have recently joined the team in April.
We are also very proud to announce that we will be launching our new and additional brand UME Loans Loans for you & me, watch this space.
In Short, we are on target to achieve our 2016 growth plans which allows us to continue to invest in business growth and maximize the return to our stakeholders and continue to deliver the best possible experience to our customers.
Please feel free to call me direct on 0401679744 to discuss our business and how you can be a part of it as an investor, shareholder, broker referrer or customer.
Dan Fox
Founder and Managing Director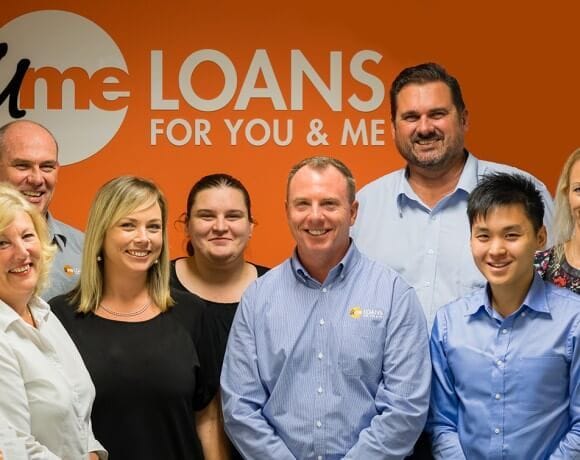 Posted on 10 January 2019
To our Customers, Staff, Finance Brokers, Lenders and Shareholders
Happy New Year!
What an amazing 2015 we have had at UME LOANS!!!
We have finished our financial wrap up for the end of December 2015 and we are proud to announce that December 2015 was a record month for UME LOANSnot only did we help more clients than any previous month we also made the highest monthly profit of any previous monthit truly feels good to be helping our clients and when you find something in life that you can make a living from while helping others it's a wonderful feeling.
100 % growth in our loan book in the last 6 months of 2015 over the first half 2015.
Over 100% growth in number of loans written on an annual basis in 2015 over prior year.
Our bad debt is well below industry average which is an indication of our close customer relationships and lending procedures.
A huge thanks to our Team Darin, Gary, Shiralee & Sharon who have done a wonderful job and are key to our success. We are also currently hiring new staff to help us manage our planned growth in 2016.
We have expanded our office space in line with our business growth and our new office fit- out has begun. We will continue to invest in business growth and this includes having much more space in the future. I look forward to updating all of you with some photos in the coming months.
Our policy of treating clients with respect and helping solve their problems even in hard times is what keeps our bad debts low, this continues to be one of our ongoing strengths.
Our UME LOANS management team met in December to finalise our 2016 Growth Plan. We have the skills, experience, energy and dedication to execute on our 2016 plan. This involves continuing to help customers obtain the car of their dream even after the banks have said "No" as well as return value for our shareholders and investors.
We are all looking forward to an even bigger and better year in 2016, so watch this space for our regular business updates.
I am always happy to discuss our business so if you have any questions or suggestions on what you would like to hear about in these updates then please feel free to call me direct on 0401679744.
Dan Fox
Founder & CEO